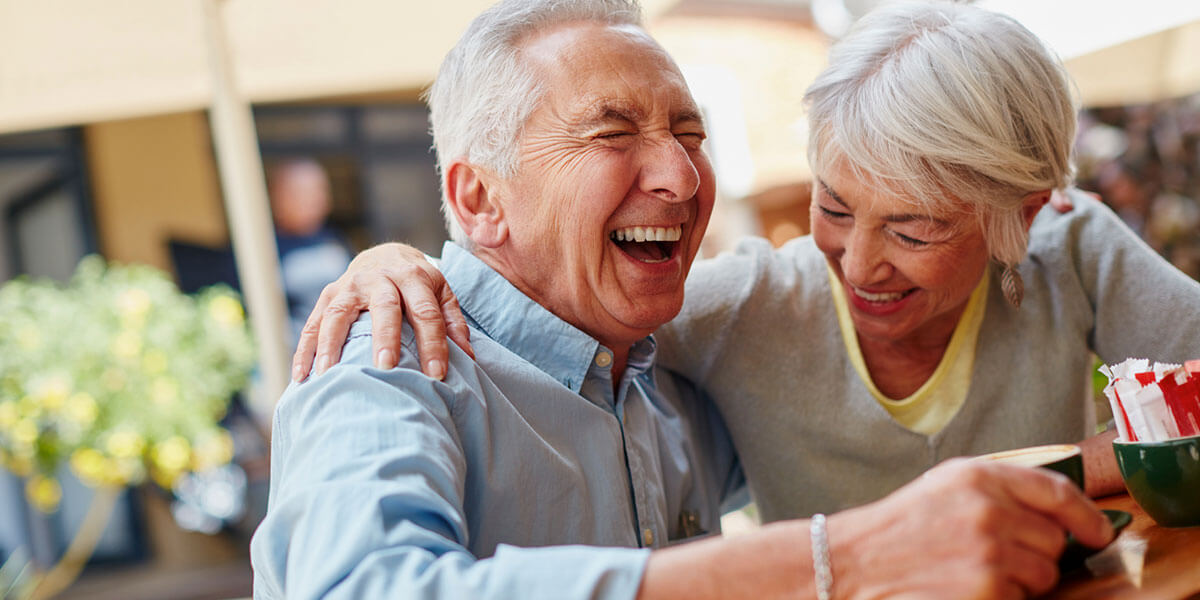 ---
Dentistry of Mendham provides services for dentures in Mendham, NJ. Call 973-543-5700 to learn more and schedule your appointment.
Dentures are a type of restoration that can be used to replace all or some of the teeth on a single arch. When it comes to dentures, there are a number of different options available, from implant-supported dentures that can only be removed by your dentist to traditional dentures that are removed each night before bed.
Many patients are concerned that their dentures will not appear natural or that others will know they are wearing them, but today's dentures use advanced materials and technology to look more realistic than ever before. When your dentures are made by a skilled dentist with an eye for detail, no one will be able to tell that they aren't your natural teeth.
---
Types of Dentures
---
We offer the following types of dentures:
Traditional Full Dentures for Edentulous Patients
---
When most people think of dentures, they think of traditional full dentures, which restore an entire arch of missing teeth. Full dentures have a custom-made acrylic base that sits over your gums to mimic natural periodontal tissue. This foundation may be held in place with denture adhesive. To ensure a correct fit that is comfortable and secure, complete dentures are fitted after any remaining teeth have been extracted and your gum tissue has healed.
After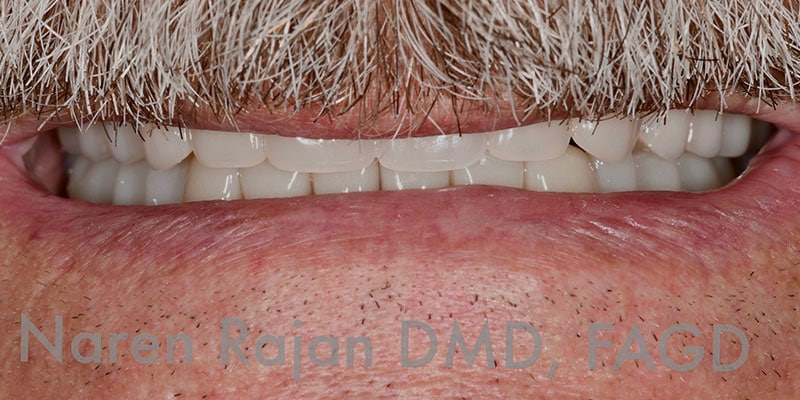 Before
---
Upper and Lower Conventional Dentures
---
---
Traditional Partial Dentures for Patients Missing Multiple Teeth on One Arch
---
For partial dentures, the acrylic base is attached to the teeth next to the gap in your smile, giving these dentures more stability. Like a traditional full denture, partial dentures can be removed.
---
Implant-Supported Dentures
---
Dentures supported by implants might be full or partial, fixed or removable (also known as snap-on dentures or snap-in dentures). If you're a candidate for dental implant surgery, this is a great option to consider because it does a better job preventing and reversing jawbone loss, which results in a stronger bite and a more youthful appearance.
---
After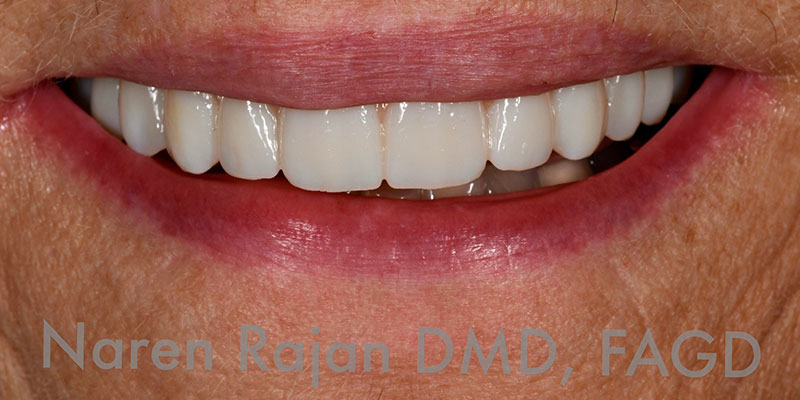 Before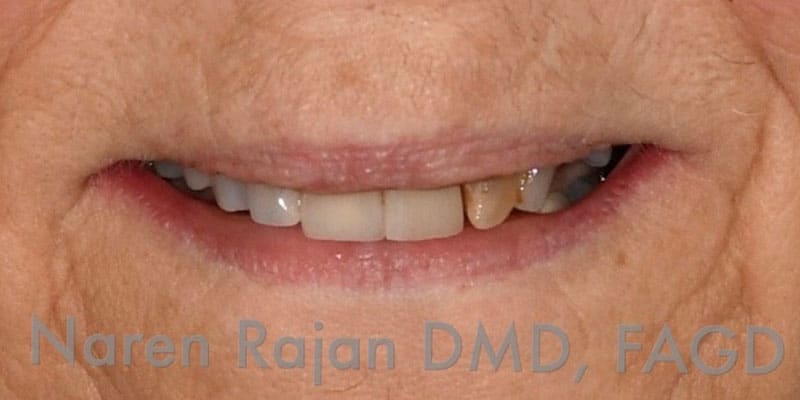 ---
Hybrid All on 6 Upper Implant Prosthesis
---
Frequently Asked Questions About Dentures
---
Can I get my teeth pulled and dentures on the same day?
---
Although you can get dentures the same day your teeth are extracted, the denture you get is simply a temporary solution. We will design and fit your permanent dentures once your jaw and gums have recovered from your extraction, which ensures a comfortable, secure fit.
---
What are the best dentures to get?
---
Implant-supported dentures are the best option for the majority of patients. By maintaining bone density in your jaw, you'll have a stronger bite, a more stable denture, and you'll avoid facial collapse and the sunken, prematurely aged appearance it causes.
---
Are there dentures that don't come out?
---
Yes, if you don't want to remove your denture at the end of the day, a fixed implant-supported denture is a terrific option. These restorations can only be removed by a dentist.
---
What are the most natural looking dentures?
---
Although there are a number of types and materials available for dentures these days, one of the most important steps to take if you want natural-looking dentures is to find a dentist who takes a customized approach to denture design. This is the best way to avoid the boxy, cookie-cutter look that many dentures have. Dr. Rajan takes your unique facial proportions into consideration as he designs your denture; with his eye for detail and understanding of aesthetics, your results will mimic the appearance of your natural teeth—only better!
Call 973-543-5700 to schedule your appointment.